Regular price
$169.99 USD
Regular price
$340.00 USD
Sale price
$169.99 USD
Unit price
per
Sale
Sold out
Discover the magic of the Wanderous™ LED 4-in-1 Skincare Wand, a luxurious beauty tool that enchants your nighttime routine.
Use the power of the magnificent Wanderous™ LED 4-in-1 Skincare Wand. 
Four Highly Calibrated LEDs; Red, Blue & Combined Purple.
Hypoallergenic 24k Gold Plated Electrodes.

It's all included in our spa-grade wireless device. Wanderous uses the latest LED technology + RF & Micro-Current for all-in-one functionality.
Share
FREE SHIPPING

FREE Shipping to the US in just 5-9 working days.

International to CA, UK & AU Free shipping 8-12 working days.
Warranty & Guarantee

With Wanderous, we're all about risk-free radiance! That's why each twinkling LED Wand comes with a 'try-me' period of 30 days FROM THE MOMENT IT ARRIVES at your doorstep. And if you decide it's not a match made in heaven, just send it back our way, and we'll refund you, no questions asked.

Each Wanderous LED Wand also comes with a 1-year warranty - like a full orbit around the sun, on us! There's no need to fill out any tedious registration forms. But remember, like all exclusive clubs, this warranty isn't transferrable.
Instructions

For your initial use, start with a quick skin sensitivity check. Use the device on a small area of your forearm for three minutes, moving it over the same small area. Discontinue use if you experience discomfort or a hot sensation that could indicate light sensitivity.

Step 1: Charge your wand. A solid blue light indicates that it's fully charged. Do not use the device while it's plugged in.

Step 2: Clean your face and remove any makeup.

Step 3: Power on the wand by holding the power button for 2 seconds.

Step 4: Press the power button once to cycle through the colors.

Step 5: Gently massage an area of skin for 4-5 seconds before moving to a different area.

Step 6: Begin your first session with 2 minutes of use on a small area of skin, then gradually increase the duration up to a maximum of 5 minutes per session. Your wand will automatically shut off after completing a full 5-minute session. You can gradually work up to 2-3 sessions a week.

*Please read the "Safe Use" section before using Wanderous™

Do not use the device if you have a pacemaker, epilepsy, or other conditions related to light sensitivity or micro-currents.
Specifications

Wanderous™ comes with 4 professional grade 24k gold plated LED light nodes.

Red: 620nm

Blue: 460nm

Purple: Red 620nm + Blue 460nm

RF Frequency: 160khz

Micro-current: Yes

Size: 4.8*1*.62in or 121*26*15.7mm

Dual Voltage Device:Compatible with US, CA, UK, AU Outlets & USB
View full details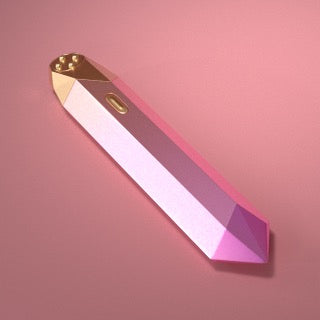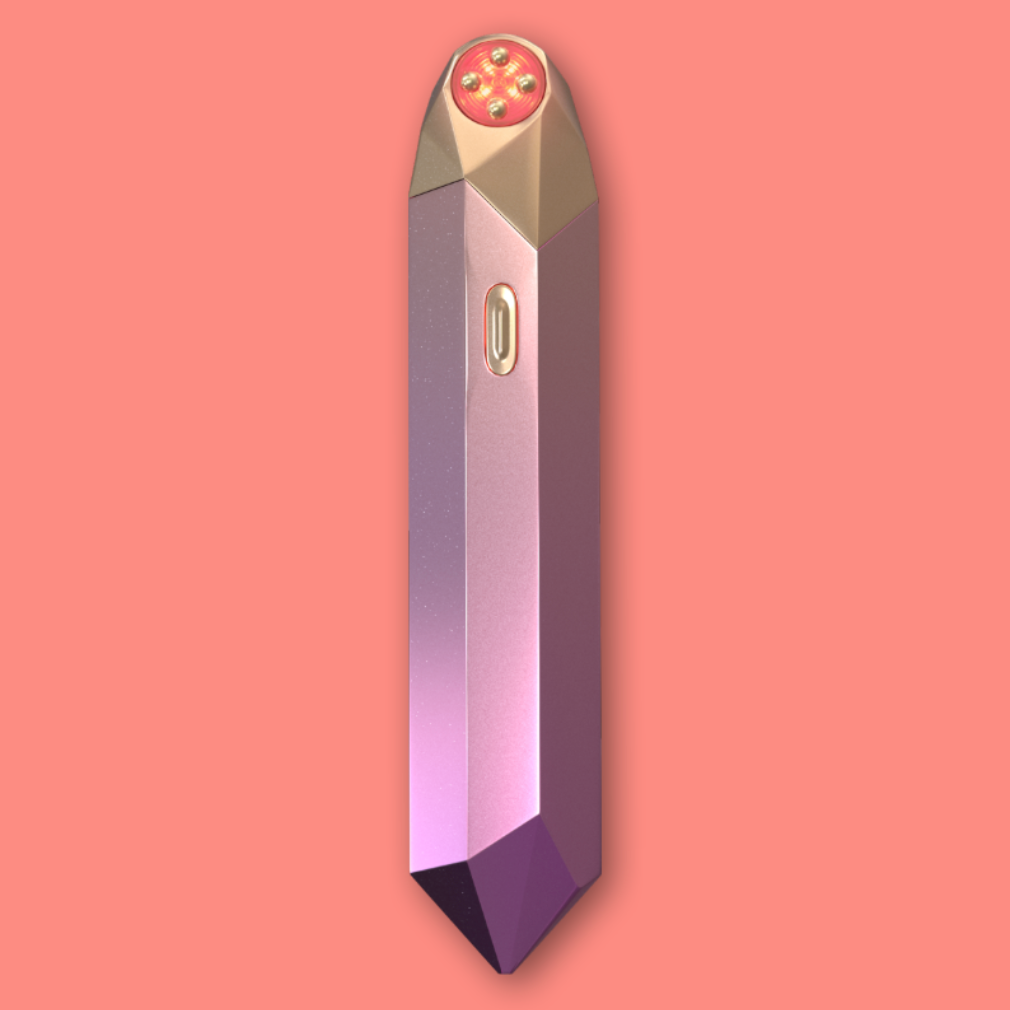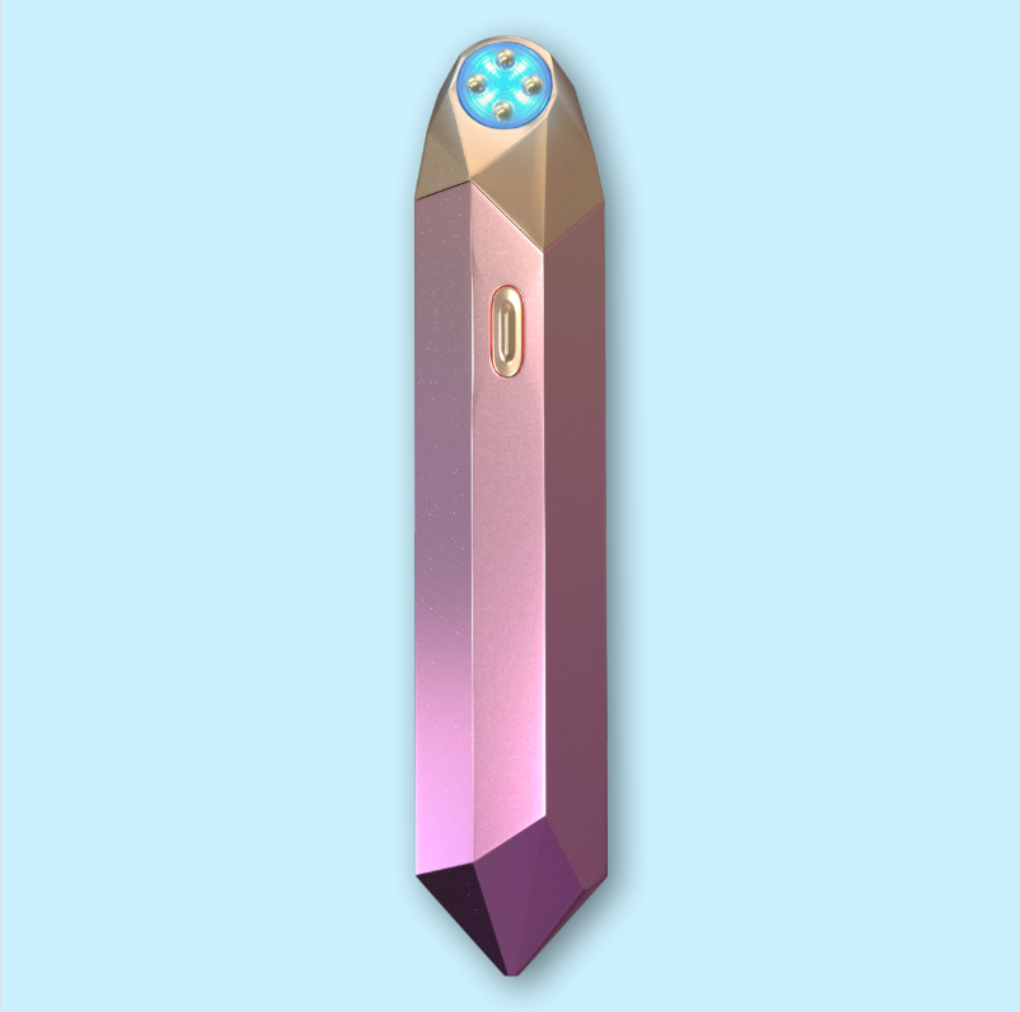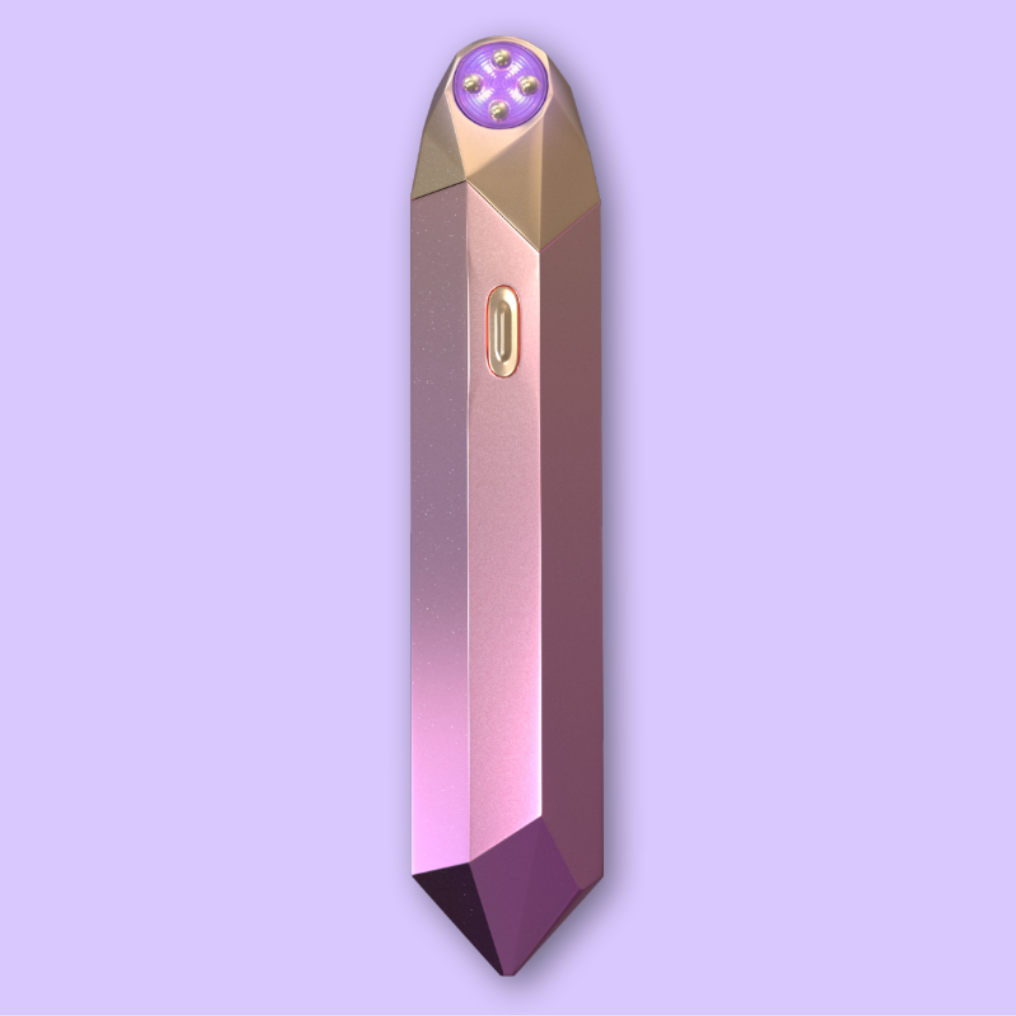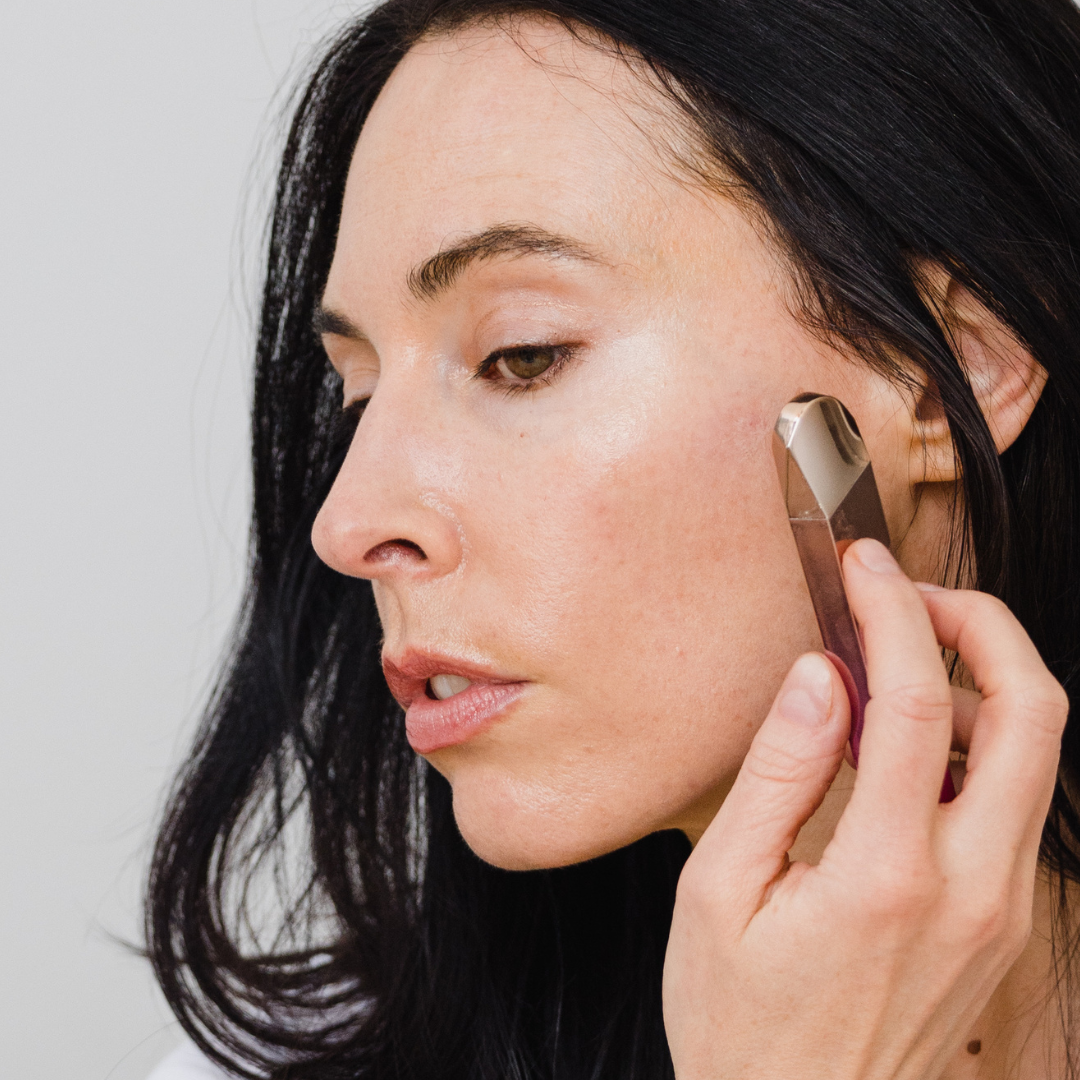 Touch-up & Target
Use Red, Blue or combine the two for the more powerful Purple setting. 4 Premium LEDs for targeting Spots. This means you can target spots with better coverage and less time needed in a session.
BRIGHTEN YOUR BEAUTY ROUTINE WITH WANDEROUS™
Three Color Modes: Red, Blue or Dual Wave Purple Light

Switch between highly calibrated LED color wavelengths during each session. Glow strongest with the Purple combines both Red + Blue wavelengths. Glow with purple for more powerful light in less time.

Easy & Automatic

Simple button for powering on/off and selecting your desired LED color. Wanderous™ turns off automatically after each 5-minute session. No timer needed!

Light & Convenient

Wireless and weighing only 1.4oz, Wanderous™ can be fully charged and used for multiple sessions. Travel carefree or tuck it away in your nightstand.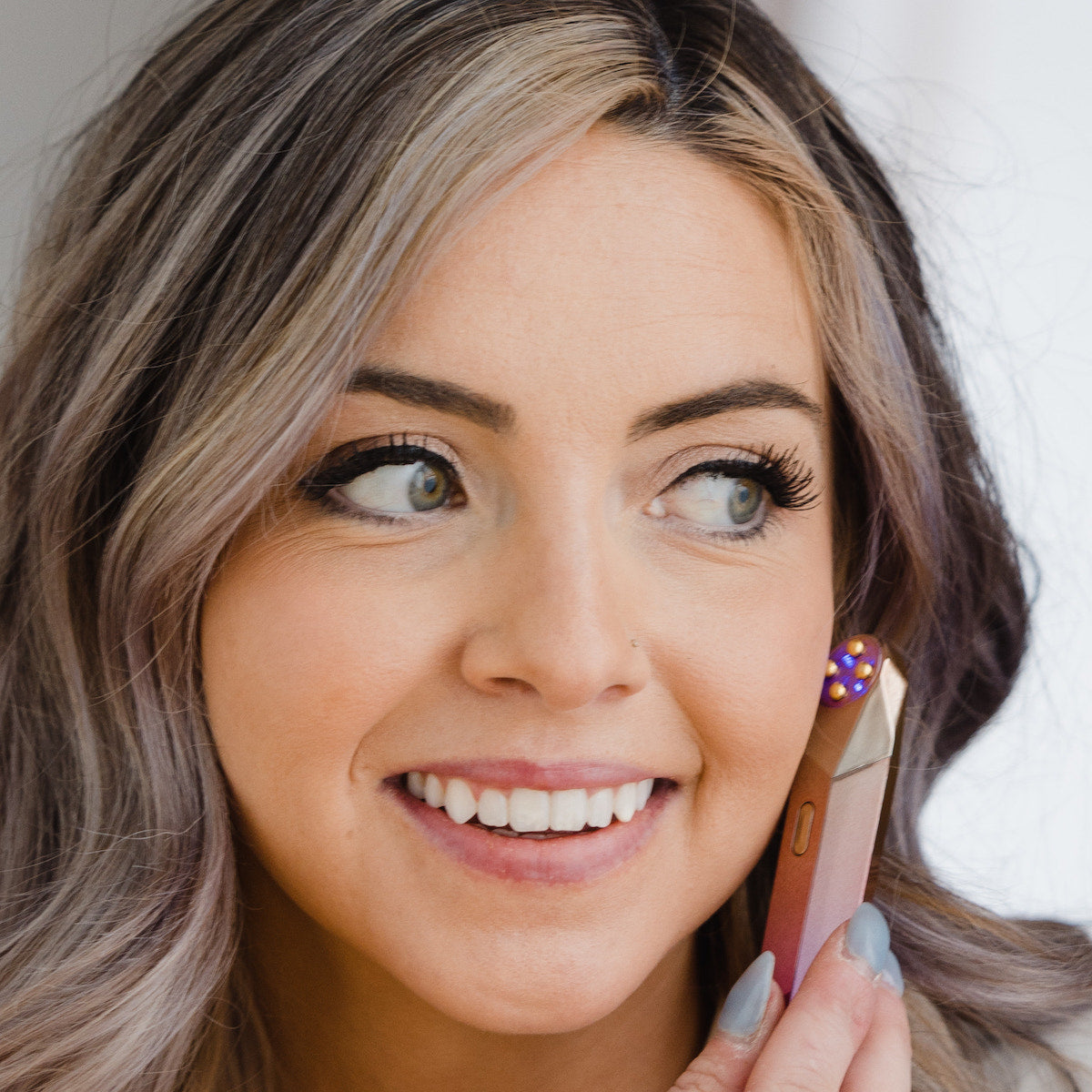 Easy & All-In-One
Everything you need for a complete session in one simple wand. Forget the fuss of extra serums or gels. Simply shine for 5 minutes. No extras needed; Wanderous™ is the all-in-one wand!
Wanderous™ Beauty Wand
Touch-up Target & Tighten with three powerful color modes in one simple to use wand.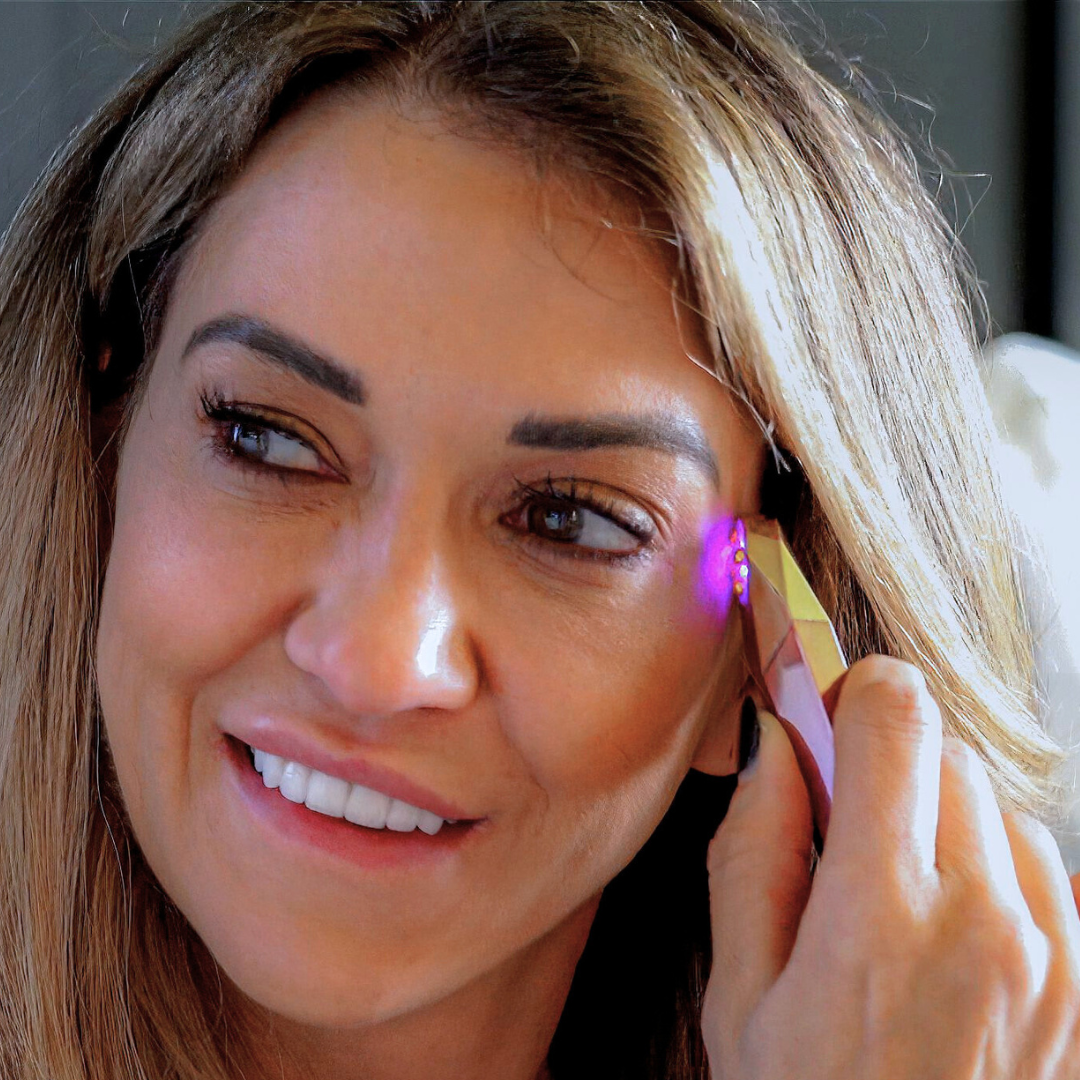 Get Glowing in Just 5 Minutes
Quick and easy. Just 3 sessions a week for only 5 minutes for targeting and touch-ups. Use your light and cordless Wanderous™ within the privacy of your home. Ease into painless and comfortable contact with 4 multi-color 24k gold-plated hypoallergenic contact spheres.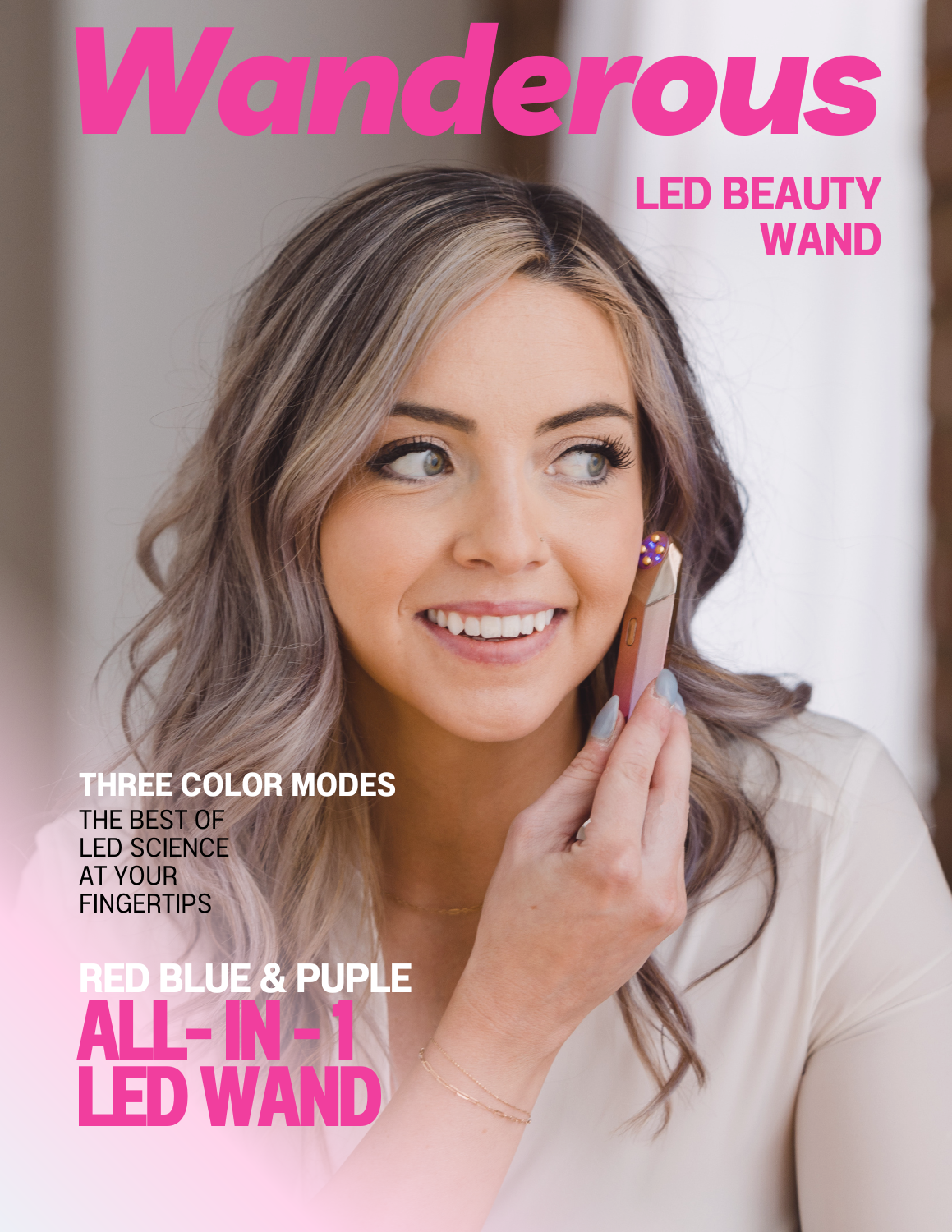 Why People "Love" Wanderous
Our community of customers says it best. It's through their insightful feedback and our dedication to embracing cutting-edge technology that we boast an array of glowing reviews. People love Wanderous!